I can:
to create new configurations 1C
and to write any programs under 1C.
Personal site of Galka
On a site it is possible
to look
resume.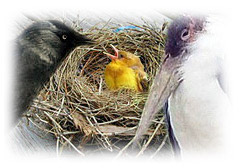 I am able:
to write programs for windows and
to create sites of any complexity.
Private site of Marabou
On a site it is possible скачать something from my works,
to look photos of pre-war city Terrible,
to visit at a meeting with actor Rolan Bykov.