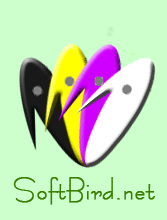 Family portal
of programmers

Our information...

In this section it is possible to receive the various information on us and our site.



Personal sites
On personal sites of each member of our family it is possible to meet us more close.

News of a site
Archive of news of our site.

Result of search
Here it is possible to see not only result of the search, but also to learn, that other users on our site searched.

Codes of links
Codes of links to our site, our banner and the button.

Our rules
If you are going to to use our site, to leave at us the opinion, esteem please, rules.

Contacts
Here there are some of kinds of communication with us: E-mail, ICQ.